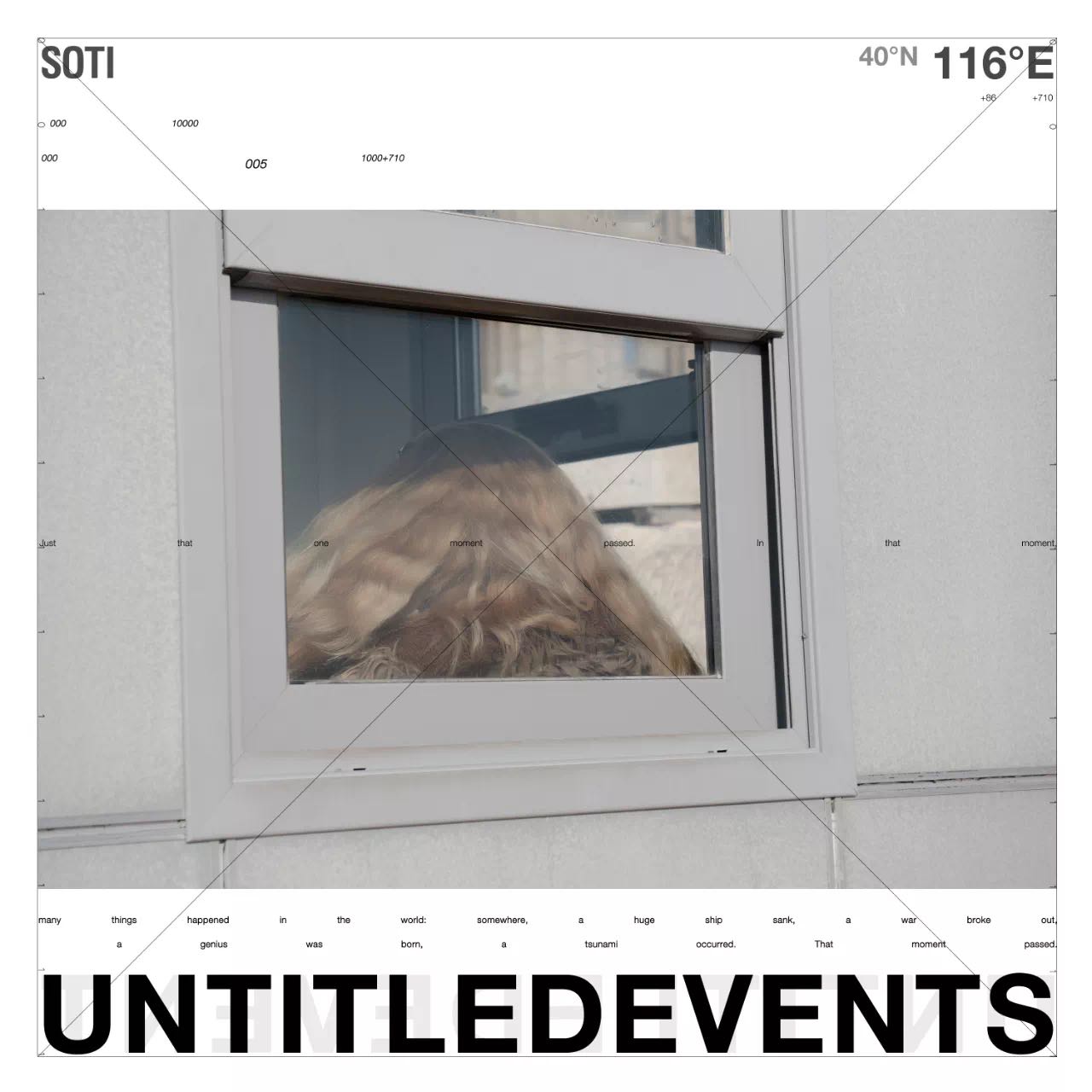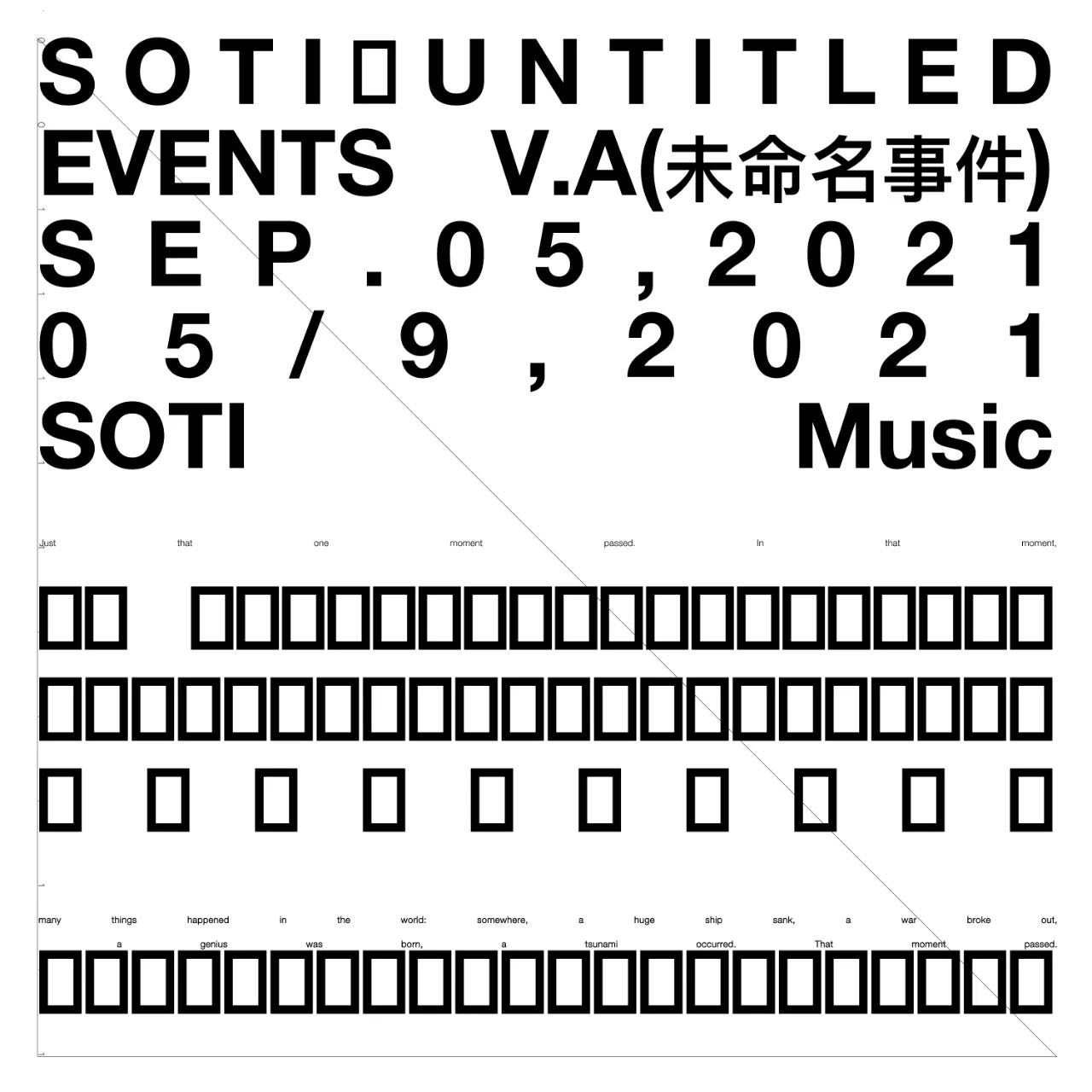 专辑介绍
Album Description
就在 那一刹那间,世上发生了很多事:某个地方一艘巨轮沉没了,一场战争爆发了,一个天才诞生了。那一刹那过去了。
他心想,自己怎么就命里注定活在生活的边缘上,以前是这样,以后还会是这样。以此而论,倘若死亡不给他一个通往现实的入口,他就干脆不懂得生活。
—弗拉基米尔·纳博科夫
In that moment, many things happened in the world: somewhere a huge ship sank, a war broke out, and a genius was born. That moment passed.
He thought to himself how he was destined to live on the edge of life, as he had been before and as he would be again. In this sense, if death did not give him an entrance to reality, he would simply not know how to live.
-Vladimir Vladimirovich Nabokov
我们尝试用声音去描述这一刹那的"未命名事件",描述这些可能没有存在过的。
询问这些与地球共同存在的声音。
We try to describe the "unnamed event" of the moment with sounds that may not have existed.
Ask about these sounds that exist together with the Earth.
曲目列表
Tracklist
喜⾠晨 — — White is safety
Paz Shina — — Adjustments
Chris Timm — — A Lien
Broken Thoughts — — viciously asleep
Yu Hein — — Zhu / Pillar
Gemini Yu — — Revolution
YangTao — — Whatever
Cci — — Line
jan Silen — — Braises De Satin
Xiin — — Snowy Hills
Sun Dawei — — Sài Wài Hén
UNTECHCIRCLE — — Illusion of Field
艺人介绍
ArtistS
Chris Timm
Christopher Timm是一位来自南非开普敦的新晋电子音乐艺术家,他制作了复杂且经常令人兴奋的鼓点模式–他将其描述为 "乏味的编程"。他不断抛开传统,挑战 "好品味 "的极限的愿望,为他在当地的地下音乐界赢得了追捧。克里斯是一个值得关注的人,甚至可能是两点,因为他正在开发他的音乐制作工具,并让我们猜测(尽管我们一直在用上述的视野观察)他接下来会做什么。
Christopher Timm, notable producer of complicated and often euphoric drum patterns – which he describes as "tedious to program" -, is an up and coming electronic music artist from Cape Town, South Africa. His desire to constantly brush aside conventions and push the limits of 'good taste' has earned him a cult following within his local underground music scene. Chris is one to keep an eye on, possibly even two, as he develops his repertoire of music production tools and keeps us guessing (even though we've been watching with aforementioned eyes) what he will do next.
Xiin
丁昕是一个跨界在实验电影、电子音乐和声音艺术之间的艺术家。他是中央美术学院、北京电影学院的教师,也是在噪音、迷幻电子等地下文化圈里出没的存在。在学校他是一个称职的人民教师,在校外他是一个值得一提的艺术家。
从音乐/声音的角度看,他的创作集中注意了声音在黑暗空间中的抽象体验。因为来自于电影创作的背景,他看待声音的角度和很多仅仅是从声音自身出发的艺术家有一些不同的地方。他早年间创作的出发点是以"反叙事"和精神层面的启发性为初衷进行延展的。—用他的话来说,他擅长制作"剿灭幻觉的幻觉"
在十余年的职业生涯中,他的作品在世界各地的实验电影节放映,近年来也公开承认在尝试在电影院中展示更纯粹的想象的声音。以此出发,他在live house的声音演出也特别关注了电子信号和数字信号本身的纯质感的抽象呈现。
另外,他与孟奇、陈喆、席望、高源组成的噪音乐队"液体宫殿"在近5年的噪音演出中,也曾给大家带来很丰富的内容。本期给大家提供的是有两部分,一个是2017年他的作品"山峦的荧光"的回顾。另一个是2020年他与韩国实验电影人李幸俊合作发行的专辑"诱导"。丁李二人曾多次合作,制作电影和声音作品。2020年的这个作品结合了二人对于电影光学声音的理解和技术解剖,其中既有现场演出的录音,也有在工作室内的再录音和再加工。
除了这个方向的声音创作,他在近期也有很多电子舞曲的出品,他的舞曲作品主要承袭了Psycore的偏流,于Psytrance格式批判的继承。如果关注他在这方面的情况,请关注网易云电台Psy Emperors。他是Psy Emperors厂牌的发起人和厂牌主理之一。他的大部分电影作品在Re:Voir、LightCone、Canyon Cinema三个机构发行,详情请可以去这些机构的网站查询。
Sandy Ding is an artist who crosses the border between experimental film, electronic music and sound art. He is a teacher at the Central Academy of Fine Arts and the Beijing Film Academy, and a presence in the noise, psychedelic electronic and other underground cultural circles. In school he is a competent people's teacher, outside of school he is an artist worth mentioning.
From a musical/sound perspective, his compositions focus on the abstract experience of sound in a dark space. Coming from a background in film making, his perspective on sound is somewhat different from that of many artists who work solely from sound itself. In his early years, he began his work with the intention of extending the "anti-narrative" and spiritual inspiration. -In his words, he specializes in making "illusions that extinguish illusions".
In a career spanning over a decade, his work has been screened at experimental film festivals around the world and in recent years has openly admitted to experimenting with presenting more purely imagined sounds in cinemas. With this in mind, his sound performances in live house also pay special attention to the purely textured abstract presentation of electronic and digital signals themselves.
In addition, his noise band "Liquid Palace", formed with Meng Qi, Chen Zhe, Xi Wang and Gao Yuan, has also brought you a lot of content in their noise performances in the past five years. In this issue, we offer you two parts, one is a review of his work "Fluorescence of Mountains" in 2017. The other is his album "Induction", released in 2020 in collaboration with Korean experimental filmmaker Lee Hangjun. Ding and Lee have collaborated on numerous film and sound productions, and this 2020 work combines their understanding and technical anatomy of the optical sound of film, with recordings of live performances and in-studio re-recording and re-processing.
In addition to this direction of sound creation, he has also produced a lot of electronic dance music in the recent past, with his dance works mainly inheriting from the Psycore bias and the critical succession of the Psytrance format. If you follow him on this front, follow Psy Emperors on Netflix, the label he started and is one of the label masters. Most of his films are distributed by Re:Voir, LightCone, and Canyon Cinema. For more information, please check the websites of these institutions.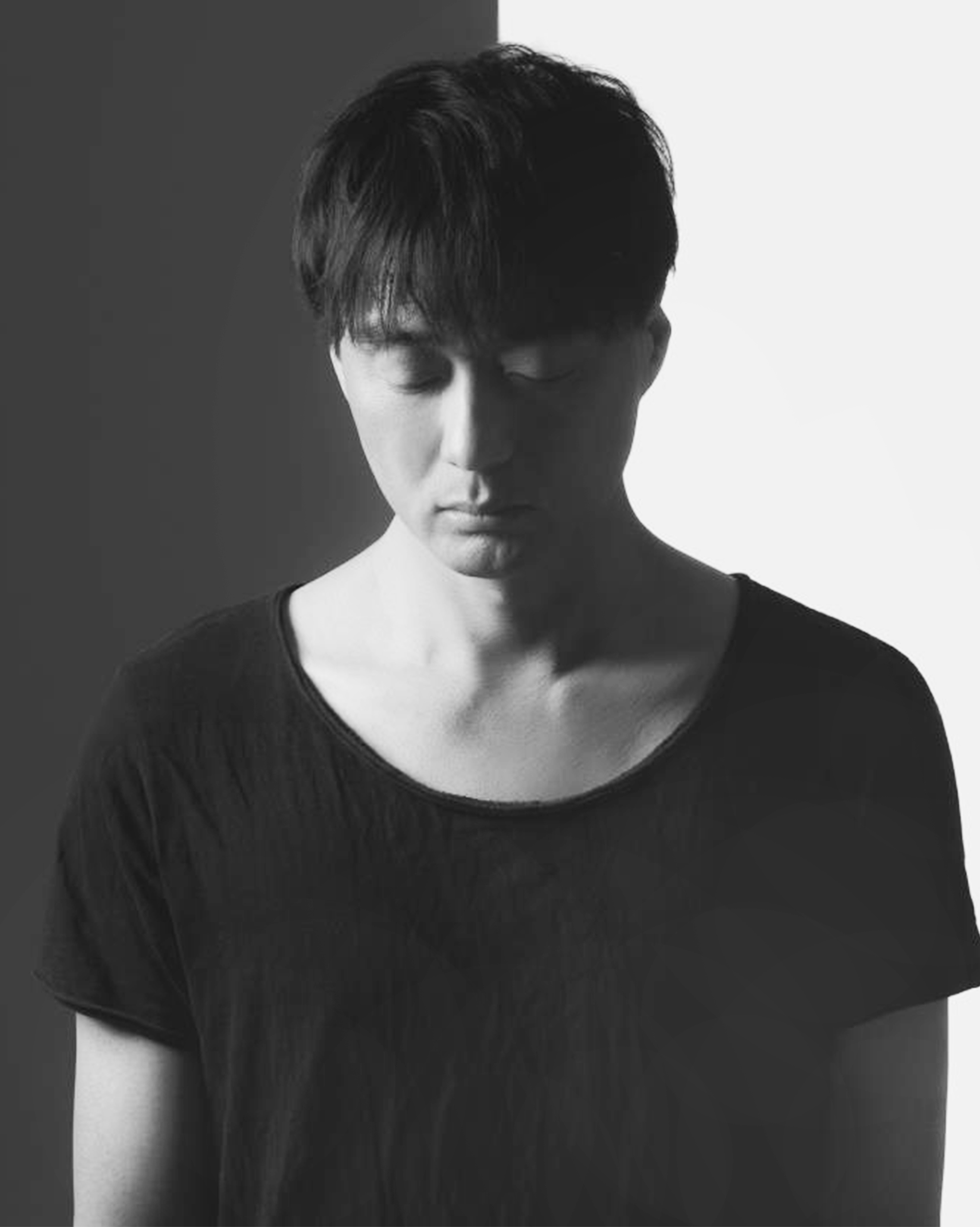 Sun Dawei / 孙大威
电子音乐人、吉他手,孙大威是中国非常活跃的作曲家。
十四岁时开始学习吉他,之后组建朋克乐队,这成为了他开啓音乐大门的催化剂。1999年定 居北京,随后开始了电子音乐研究和创作,并在中国传奇朋克乐队"地下婴儿"乐队担任音乐编 曲和吉他手,同时期开始涉猎Fashion Show、电影、话剧和广告配乐工作。2003年首次以 Sulumi的名义在中国知名唱片公司"摩登天空"出版专辑《Air Inhibition Of Water/水的空气阻 滞》,这是他的实验电子音乐第一次正式展示,原始的创作手法来构建新的音乐,呈现一种不 同的方式来表达内心。
同时期,他也创建个人音乐厂牌 "山水唱片 Shanshui Records",十年间出版数十张电子音乐 唱片。集合了衆多国内外电子音乐人,独立性和音乐性并行,推动中国电子音乐革命。
之后的几年里,开始探索Chiptune风格。使用Game Boy游戏机和Nanoloop音乐软件创作,被 誉为"中国8bit第一人",其音乐深入人心。2008年,受邀参加在纽约举办的世界最大 Chiptune电子音乐节"Blip Festival"。枝繁叶茂终将落叶归根,这个时期的音乐创作更成熟的 展现了Chiptune音乐的精神,之后倍受各界人士瞩目。完成多张唱片之后,精选集《The Heaven/天堂》的出版使他的个人音乐事业出现了飞跃。前后为脑浊、新裤子、嘎调、EeL、 Jeans Team、Snoop Lion、Kid606和Zaliva-D制作一系列的Remix作品,在所有的Remix作 品中,他都有自己独特的风格。
在2013年的时候"Shanshui Records"重组,以Ambient音乐和简约的Techno风格为基础。融 入了摇滚态度、世界观和现代派意识,进一步将旋律转化成旋律感,把意识抽象化,把追求隐 秘起来。
随后移居日本,并在2015年完成新专辑《Unconsciousness/无意识》由VICE CHINA出版。带 来全新的声音概念和旋律——越来越沉稳节奏和暗黑系的旋律线,始终围绕著摇滚内核潜行, 音乐旋律避开乐与悲。不偏不倚,顺时而动。围绕这张专辑的巡演在中国多个城市举行,他把 自己标志性的演出风格带到新的维度,身体深处声音在黑暗中提供光明,引导你回到现实世 界。
在数次蜕变之后,为了探索不同的空间。他公布了新音乐人计划 – CTAFAD。音乐里你可以 听到 "没有太多修饰过的原始音色、像大气层般的压迫感、雄心勃勃的超声波实验。 最终, 一个史诗般的内核声场经过细致的打磨。节奏和低音线从一开始就精通互动,逐渐展开而永不 熄灭。"
Electronic musician, guitarist, Sun Dawei is a very active Chinese composer.
He started learning to play guitar at the age of fourteen and then set up a punk band, which became the catalyst for him to open the music gate.Settled in Beijing in 1999, then began the research and creation, electronic music and punk band legend in China "underground baby" as the band music arranger and guitarist, at the same time began to dabble in Fashion Show, movies, drama and jingles.For the first time in 2003 in China's famous record company in the name Of Sulumi "modern sky" albums "Air Inhibition Of Water", this is his first formal experimental electronic music show, the original technique to build a new music, present a different way to express the heart.
In the same period, he also created the personal music label "Shanshui Records", and published dozens of electronic music Records in 10 years.Together with many domestic and foreign electronic musicians, the independence and music parallelism, promote the Chinese electronic music revolution.
In the next few years, I began to explore the Chiptune style.Using Game Boy and Nanoloop music software, it is known as "China's 8bit first person" and its music is deeply popular.In 2008, he was invited to the "Blip Festival", the world's largest electronic music Festival in New York.In the meantime, the music of this period is more mature and shows the spirit of Chiptune music. After that, people from all circles are attracted to it.The publication of "The Heaven" has made his personal music career leap.He has made a series of Remix works, including the Brain Failure, New Pants, The Gar, EeL, Jeans Team, Snoop Lion, Kid606 and Zaliva-d. In all Remix works, he has his own unique style.
In 2013, Shanshui Records was reorganized, based on Ambient music and the minimalist Techno style.Integrated with rock attitude, world view and modern consciousness, the melody is transformed into a melody, abstracting consciousness and hiding the pursuit.
He then moved to Japan and released his new album "Unconsciousness" by VICE CHINA in 2015.Bring new sound concepts and melodies — more and more steady rhythm and dark line of melody line, always around the rock core stealthily, music melody avoids joy and sorrow.Unbiased, moving in time.Around the album tour held in several cities in China, he put his signature style to the new dimension of performance and deep inside the body sound in the dark with the light, guide you to return to the real world.
After several metamorphoses, to explore different Spaces.He announced the new musician plan – CTAFAD.In music, you can hear "there's not a lot of modified original timbre, like atmospheric pressure, ambitious ultrasound experiments.Finally, an epic core sound field is carefully polished.The rhythm and the bass line from the beginning is proficient in the interaction, gradually unfolded and never went out.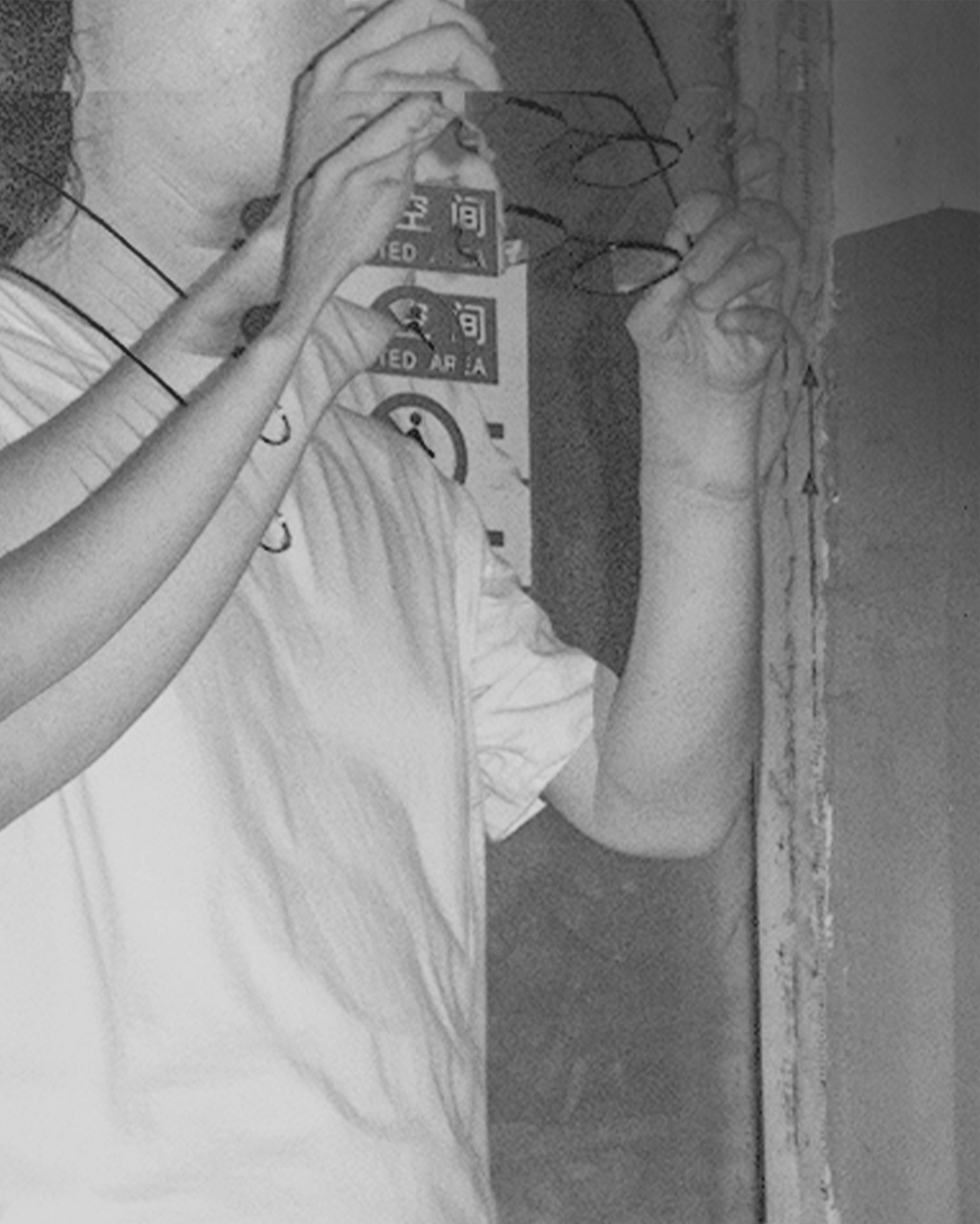 Gemini Yu
在歌手的背后他是一名隐藏着的极具个人特色的电子音乐制作人。2021年4月在SOTI Music发布首张个人电子音乐专辑《Journey,The Fifth Season》。对待音乐前瞻性和包容性极强的Gemini Yu,数年来积累下的制作经验让他的作品叙事格局宏大、具象。擅长制作前卫电子音乐的他,常常为歌曲营造迷幻的秘密面具。他通过Ambient、House、IDM、Microsound将零碎、片段、转瞬即逝的梦境之音都一一捕捉。
Behind the singer he is an electronic music producer with a strong personal identity. In April 2021, he released his first solo electronic Music album Journey,The Fifth Season on SOTI Music. Gemini Yu, who is highly forward-looking and inclusive in music, has accumulated several years of production experience, which makes his works grandiose and concrete in narrative pattern. Specializing in avant-garde electronic music, he often creates psychedelic secret masks for his songs. Ambient, House, IDM and Microsound capture fragmented, fragmentary and fleeting dream sounds.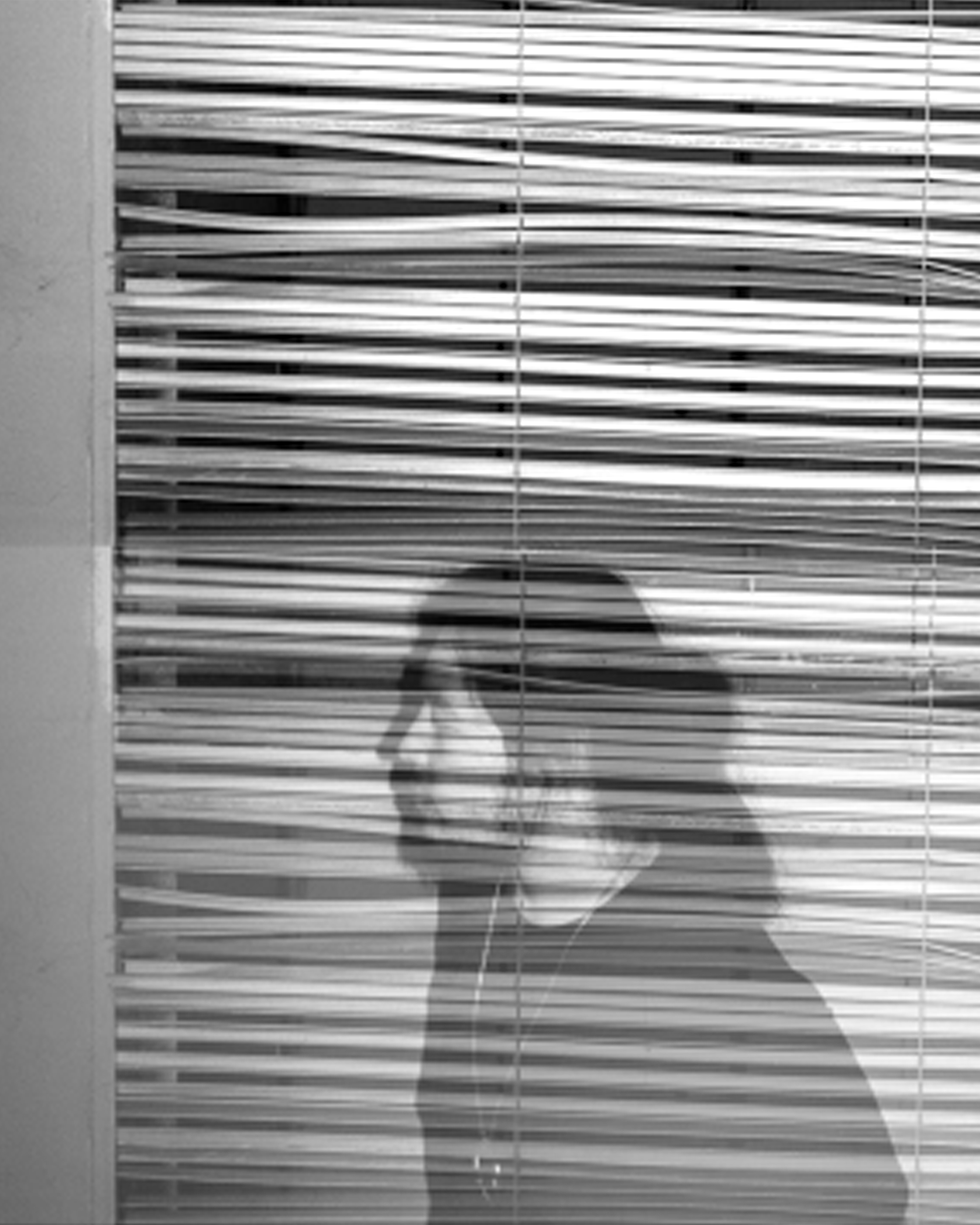 jan Silen
诗人、独立音乐人、视觉设计师
被语言的不完整性反复折磨,获得和失去表达方式的过程造就了jan Silen。现在重新把视觉和声音作为语言,用录音机和电脑作为乐器,以musique concrète(具象音乐)的形式试图表达对于世界的揣测,在一次次感受与思维的探索之中不断证明着跳跃且严谨的审美。如果全球化是一个城市,jan Silen正处于这个城市外的荒野。
Poet, indie musician, visual designer
Repeatedly tortured by the incompleteness of language, the process of gaining and losing expression became Jan Silen. Now, vision and sound are used as language again, recorder and computer are used as Musical Instruments, and musique Concrete is used to express the speculation about the world. In the exploration of feeling and thinking, jumping and rigorous aesthetics are constantly proved. If globalisation is a city, Jan Silen is in the wilderness outside it.
Cci
在Cci的脉冲声域中,他用实验性声音设计与前卫的制作观念构建起 collision circulate illusion(冲突使错觉循环)式频段。他的音乐中充满了周期性拼贴脉冲,同时在他的现场演出中也拥有着先锋概念性视觉
In the pulsed acoustic domain of Cci, he constructed the Collision Tertiary Illusion frequency band with experimental sound design and avant-garde production concept. His music is full of periodic collage pulses, as well as avant-garde conceptual vision in his live performances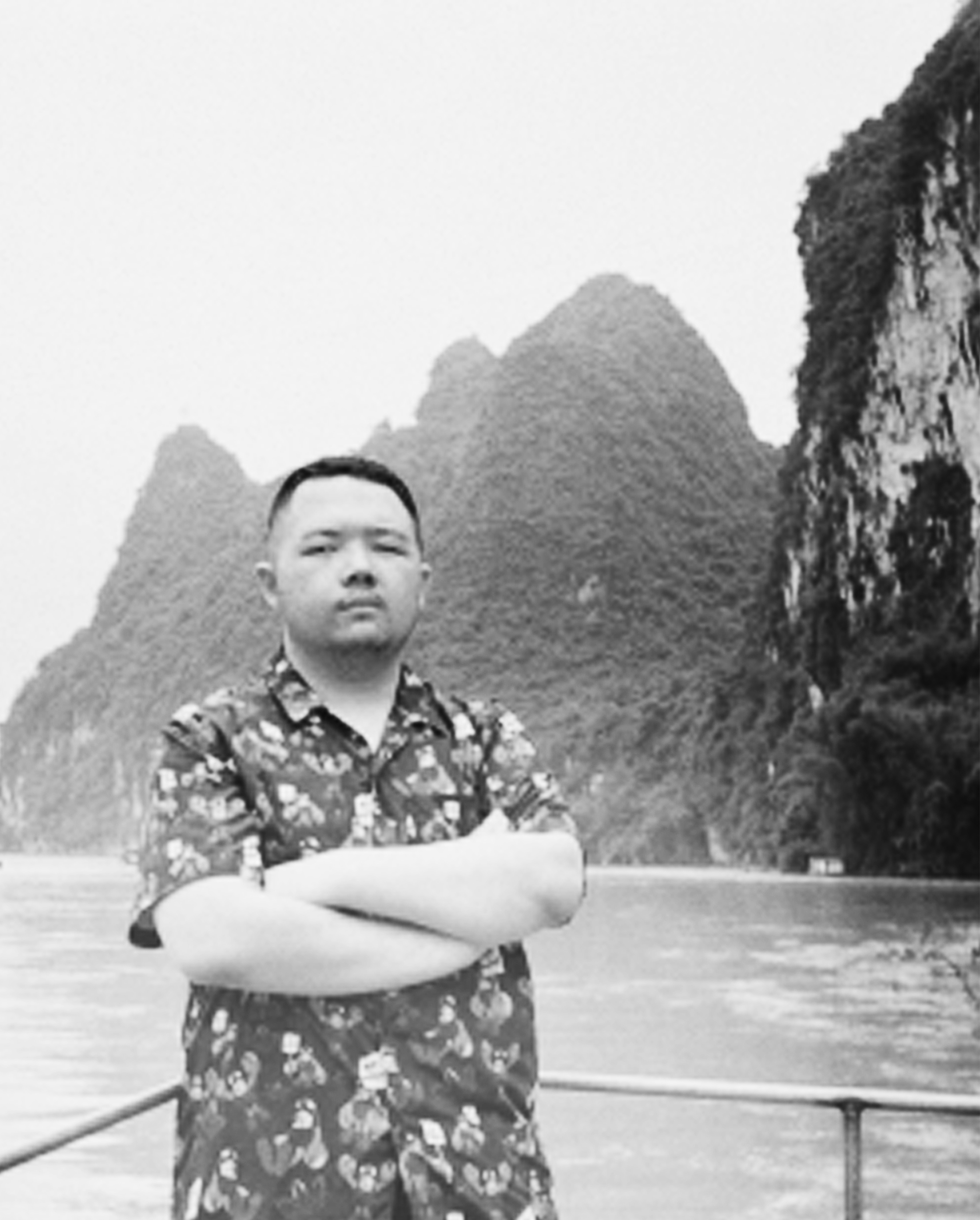 Yu Hein
来自广东惠州。一开始立志成为Techno大师,后来闭门造车地做了很多氛围音乐。希望作品能加深听众对他们自身生活环境的理解。最近听了很多民谣。同时也在以"Ninelo"的名义制作其他类型的音乐。
From Huizhou, Guangdong province. At first, he wanted to be a Techno master, and then he made a lot of ambient music behind closed doors. It is hoped that the work will deepen the audience's understanding of their own living environment. I've been listening to a lot of folk songs lately. He is also making other types of music under the name Ninelo.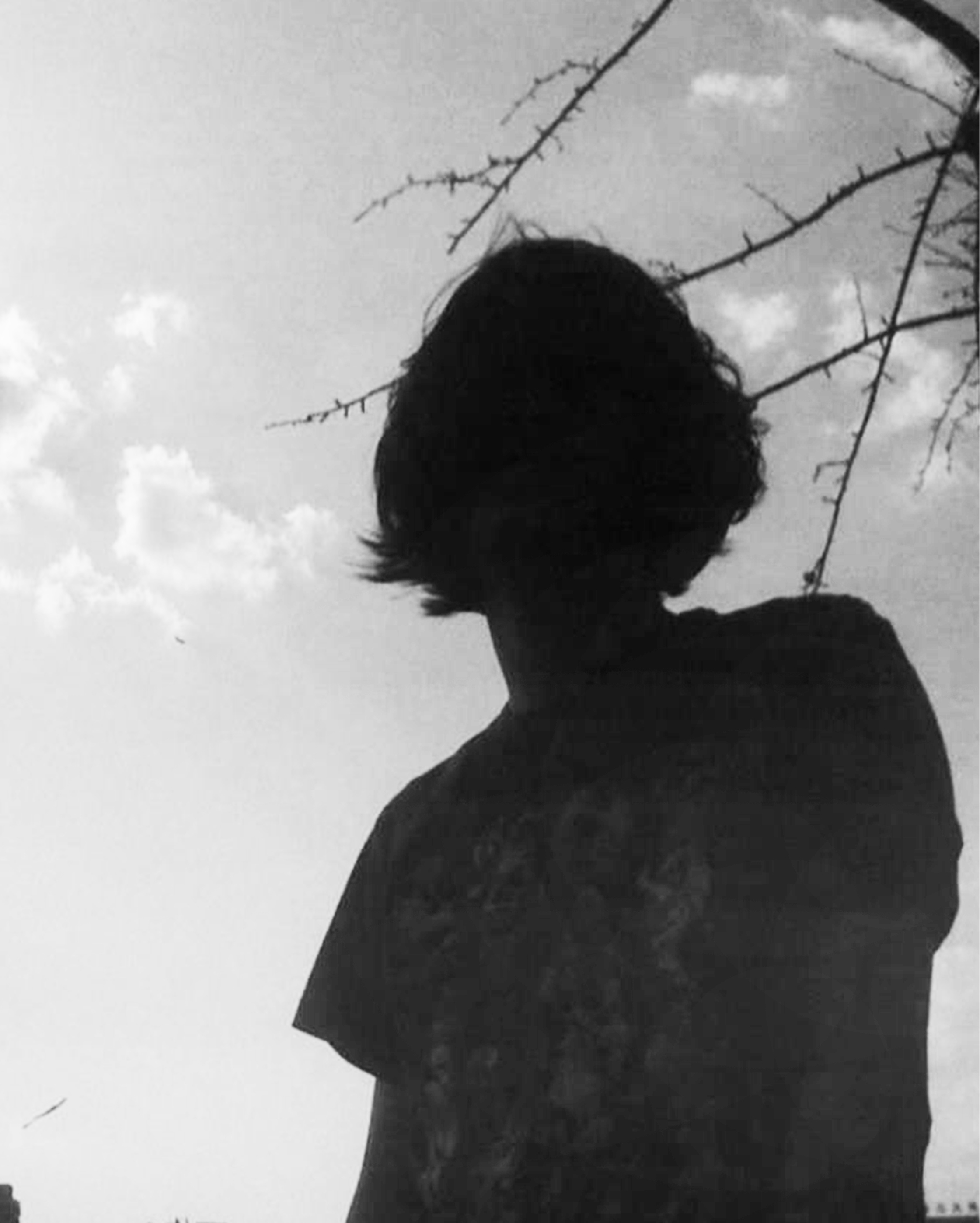 Yang Tao
杨韬是媒体艺术家。他研究和探索从声学到图像构成之间的内部关联。研究的类型跨越 了程序开发和硬件设计。从1997年开始,开始电脑⾳乐的创 作并不断拓展自己的领域,其中 包括音乐会、装置、唱⽚、 影像等。在他的创作中,声音和图像通过⼀一种高度的科技感 来 表现。他作为媒体艺术活动策展⼈出现策划日本媒体艺术家daito manbi和德国声⾳音艺术家 alva noto在中国内地的展览展演。2007年成为哥伦⽐比亚⼤大学⾮非营利组织Dorkbot北京负责 人。并为知名艺术家刘韡作品提供硬件技术⽀支持。
Yang Tao is a media artist. He studies and explores the internal relationships between sound and image composition. The types of research span both program development and hardware design. Since 1997, he started to create computer music and continuously expanded his field, including concerts, installations, albums, videos and so on. In his works, sound and images are expressed with a high sense of technology. He appeared as the curator of media art events to curate the exhibitions and performances of Japanese media artist Daito Manbi and German sound artist Alva Noto in mainland China. In 2007, he became the Beijing director of Dorkbot, a non-non-profit organization at the University of Columbia. And provide hardware and technical support for the works of well-known artist Liu Wei.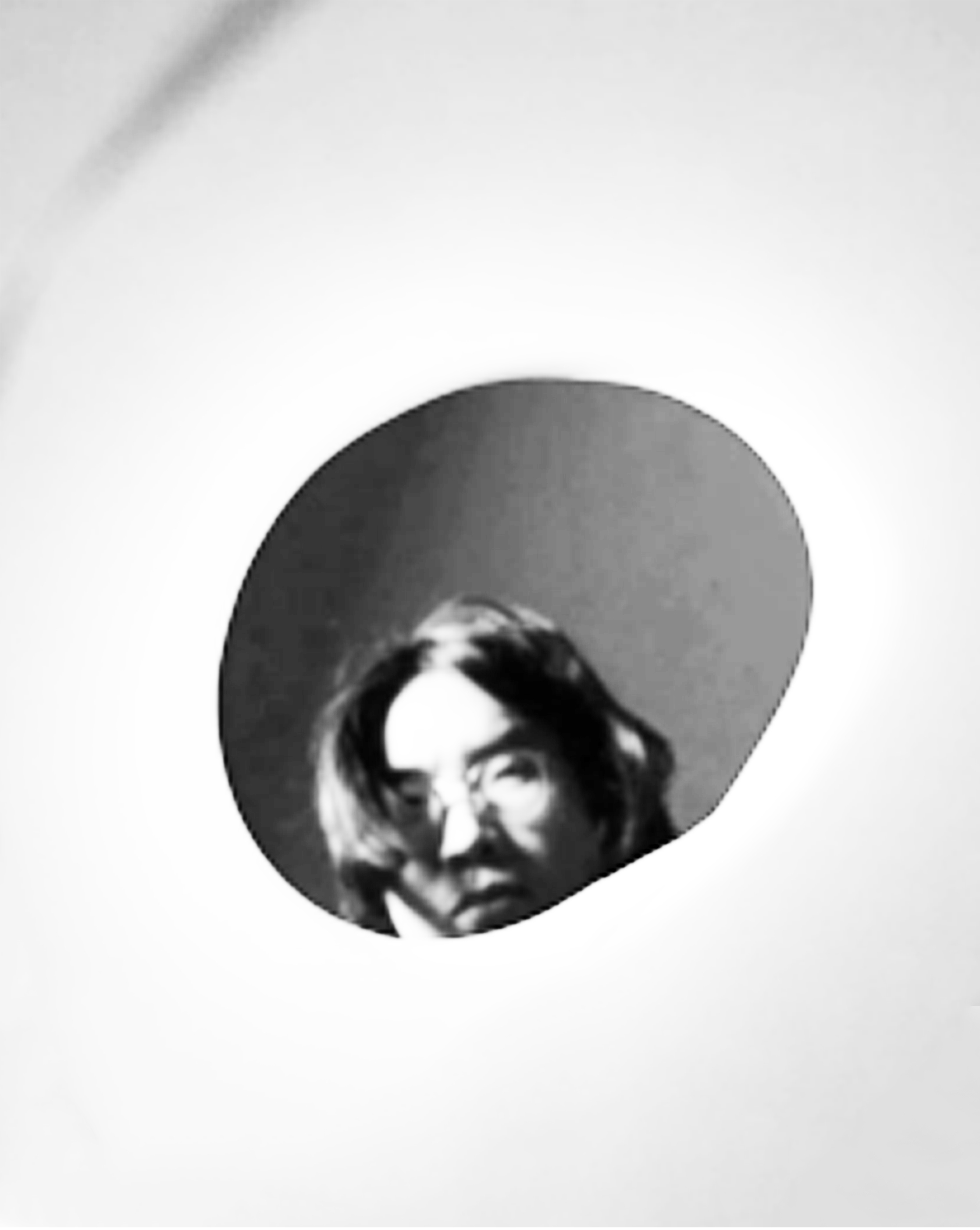 Broken Thoughts
电子音乐人罗可居现居洛杉矶,从事电影配乐与音乐制作工作。独立创作十年,他的音乐涉及后摇滚、氛围音乐、IDM。在古典与实验氛围之间,从他的个人计划Broken thoughts里窥探更多的可能性。
Electronic musician Lo Keju lives in Los Angeles, working in film scoring and music production. Independent for ten years, his music involves post-rock, ambient music, IDM. Between the classical and experimental atmosphere, peep out more possibilities from his personal project Broken Thoughts.
Paz Shina
Paz Shina是南非多媒体艺术家,专长于声音设计和计算机生成视觉体验。
在过去的几年里,他已经把他的声音发展成一种多节奏的节拍,赞美纹理和情感的氛围
Paz Shina is a South African multimedia artist specialising in sound design and computer generated visual experiences.
Over the past few years he has developed his sound into one of polyrhythmic beats that compliment textured and emotive atmospheres.
UNTECHCIRCLE
SOTI主理人
南方盆地的独特地貌与人文环境孕育了这位带着前卫思想去思考音乐人生的年轻人,他做好了以这个时代的象征之一"电子乐"为终生⻓跑。形成独立审美的他 偏爱私人艺术 ,不断地在漆黑寂夜之中发掘属于另一维度人类价值。在实验电子、脉冲微声和氛围音乐中游离的他,继续思考着更多音乐的可能。他曾经主导SOTI发行了多张电子音乐合辑如《SOTI:SHUI》、《SOTI One Year Anniversary:环日一周》,与jan Silen、艺术家张武运共同创作艺术展览现场音乐《REUNION》在鲁迅美术学院展览《久别》展出,他还为次世文化 x 微软小冰联手打造的国内首个AI赋能虚拟偶像MERROR制作了声音设计,与VOGUE x FENDI深入合作创作音乐,除此之外他还与Kaleidos、李宁等国际知名品牌深入合作。
SOTI Manager
The unique landform and cultural environment of the Southern Basin gave birth to this young man who thought about music life with avant-garde thoughts. He made "electronic music", one of the symbols of this era, as his lifelong long distance running. Forming an independent aesthetic, he prefers private art and constantly excavates the human value of another dimension in the dark and lonely night. Wandering among experimental electronics, pulsed microsounds and ambient music, he continued to think about the possibility of more music. He once led SOTI to release a number of electronic music compilations such as SOTI: SHUI, SOTI One Year Anniversary: The live music REUNION was exhibited in lu Xun Academy of Fine Arts exhibition "REUNION". He also made sound design for MERROR, the first ai-enabled virtual idol in China, which was jointly created by Microsoft Xiaoice and Cishi culture. In addition to creating music with VOGUE X FENDI, he has also worked with Kaleidos, Li Ning and other international brands.
喜辰晨
常以歌者身份活跃,主导和参与了多支精彩的合作与乐队作品。大家评价她"有着令人触动、感到温暖的声音","没有生硬的风格痕迹,自然舒服","是特别有潜力的歌者"。音乐一直是她工作和生活的重心,从很小就爱上听音乐,至今仍持续挖掘,以爵士乐的自由与当下精神为向导,她总尝试和不同类型的优秀音乐人交流,也逐渐成为他们心中信赖的伙伴。
喜辰晨于 2015 年正式走上爵士乐舞台,并同时创立了首支乐队——Little Happiness Group,她力邀中国年轻的爵士先锋张雄关、李世海、肖骏进行编曲制作,推出首张录音室EP《DEBUT》,呈现了一份跳脱常规的且备受国内外听众及专业乐人好评的当代爵士篇章。随后她也打开了自己的创作模式,近期参与发起的新项目还有"爵士与诗歌"、"小老虎与关·系·户"、"Voision Xi & Spetsnaz"等。
今年初喜辰晨又通过上海本土独立音乐厂牌Eating Music发行了首张制作人身份EP《4 Loops in Her Way》。在慢慢经历更多的演出与录音之后,一些愈发成熟、颇有态度的色彩正从她的声音语言中浮现出来,她很惊喜于看到这样的变化,希望用更丰满的方式记录下来,于是便有了全长专辑《Lost for Words 欲言又止》——这幅多篇章的音乐企划,它正在被一边炮制,一边问世。从两年前的台北角落故事,到脑海中编织的星空梦境,以及回归自我性情的真空触摸,她和大家一同期待这份作品完整呈现时的样貌,见证《DEBUT》之后的升级。
在未来,她能带来的将不仅仅是温柔中带着坚定力量的歌声,还有更多发自内心的原创音符,始终秉持一个新人的姿态,她已准备好面对更多新的尝试。
Xi Chenchen, often active as a singer, has led and participated in many wonderful collaborations and band works. She has a touching and warm voice and is comfortable without any hard style. She is a singer with great potential. Music has always been the focus of her work and life. She has been in love with music since she was very young, and she still keeps exploring it. Guided by the freedom and spirit of jazz, she always tries to communicate with outstanding musicians of different types, and gradually becomes their trusted partner.
She made her DEBUT on the jazz scene in 2015 and founded her first band, the Little Happiness Group. She made her DEBUT studio EP DEBUT with young Chinese jazz pioneers Zhang Xiongguan, Li Shihai and Xiao Jun. Presents a contemporary jazz composition that is off the beaten track and well received by audiences and professional musicians both at home and abroad. Since then, she has also started her own creative mode. Her recent projects include "Jazz and Poetry", "Little Tiger and Close · Family · Family", "Voision Xi & Spetsnaz", etc.
Earlier this year, Cicchen released Her first EP, 4 Loops in Her Way, through Shanghai-based indie label Eating Music. In slowly after more performances and recording, some of the more mature, have a good attitude, colour is language emerges from her voice, she was surprised to see such a change, want to use more plentiful full way down, so we have the full length album "Lost for Words/" – this chapter more music project, It's being made as it goes along. From a story in the corner of Taipei two years ago, to a starry dream woven in her mind, and a return to the vacuum touch of her own nature, she and everyone are looking forward to seeing what this work will look like when it is fully displayed and seeing the next level up after DEBUT.
In the future, she will be able to bring not only soft and strong singing, but also more original notes from her heart, always holding the attitude of a new person, she is ready to face more new trials.
监制Supervisor:UNTECHCIRCLE
统筹Coordinator: Lanchield
摄影艺术家Photo Artist:Zozo(NEW LOGIC)
封面设计Artwork:UTC
美术指导Art Director:DANAKIL ARMADA(NEW LOGIC)
视频导演Video Director:Ying Zhang
演员Actress:Berenice Barbier
制片Producer:Yolisa Letshwene
视觉制作Visual Production:SOTI Lab
OP:©️SOTI MUSIC
STVA003